We are delighted to announce we are providing customers with a new offer when you purchase from a selected range of GROHE shower systems.
Here at Ahmco, we pride ourselves on providing fantastic bathroom fittings and installations. From personalised shower units to fully fitted steam rooms our team can help you design your perfect bathroom.
Get £50 Cashback!
A bathroom isn't just about functionality, it is one of the main spaces you find yourself relaxing. It's time you have completely to yourself and gives you a moment to disconnect from the world.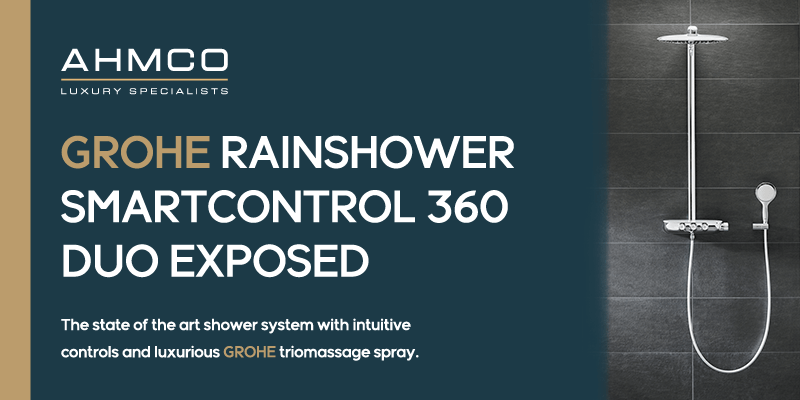 It's important you start your day right, which is why we love the GROHE shower systems, as they allow you to have a unique showering experience.
Advantages of a GROHE showering system include:
Increased shower pleasure
Different spray types
Easy installation and retrofitting
High-quality design
Comfort at the touch of a button
For more information on the showers eligible for this offer, please get in touch with a member of the team via 01582 258008.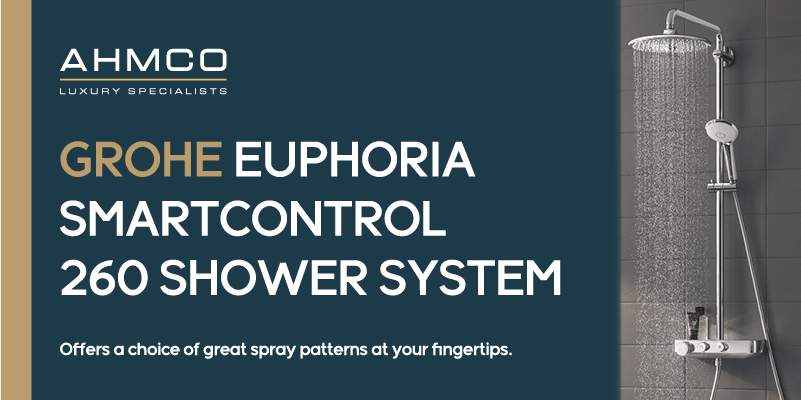 How To Claim Your Cashback
The cashback offer can be claimed on any qualifying shower system. To claim your offer, please register your purchase using the online form at groherewards.co.uk and upload your full purchase receipt, including the date of purchase. All claims must be submitted before Midnight 31st August 2021.
Check Out Our Previous Work
We love helping clients create the perfect bathroom space, so while you may be purchasing your GROHE shower system with us, it's also worth checking out our previous projects which include full bathroom refurbishments and installations. We have a design team who can work closely with you to establish the layout and design of your bathroom, along with running through different suppliers we stock.