With the recent circumstances within the UK and around the world, life as we know it has been put on hold. For many of our clients, that means that sadly, they have to wait a little bit longer for their dream luxury bathrooms. However, whether you were planning on redesigning your bathroom, or lockdown has given you some time to think about home renovation ideas, Ahmco designers are still here to help you bring your vision to life.
Helping You Elevate Your Bathroom Design
While Ahmco designers are unable to speak with you face to face, this doesn't mean that you can't still start piecing together your design ideas. Ahmco is providing an initial design service, which is usually £299, for free, meaning that now is the perfect time to speak with our designers about how to incorporate your personal style into your new stunning bathroom. So, to make sure that you can design your bathroom in the comfort of your own home, and more importantly, safely, here is how Ahmco will continue design services during lockdown.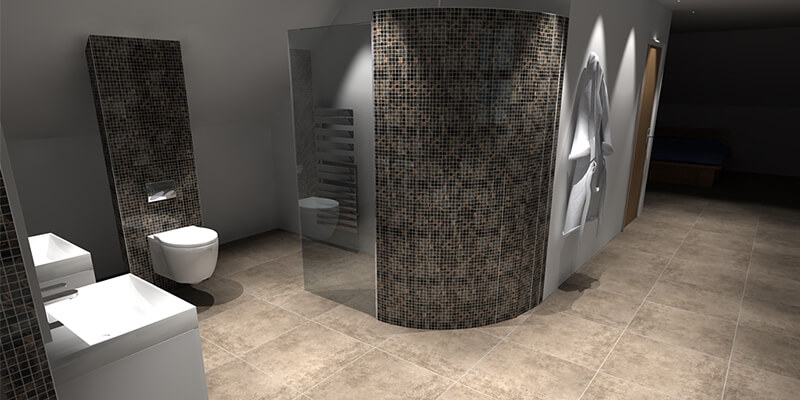 How Designing Your Bathroom Will Work
Although Ahmco designers are unable to enter your home, they can still lend you a hand in finding the perfect fixtures and features to enhance your bathroom experience. All you will need to do is send measurements of your bathroom along with some photos. These measurements will include the following:
Floor space
Wall height
Wall widths
Measurements of any incoves within the bathroom
Along with these measurements, you will need to inform our designers of what style you prefer; you can find a range of style examples here. Please feel free to send us any examples of bathrooms that you like, as it can help us to gather a better understanding of your personal taste and style choices. If you are yet to find some inspiration, then you can always take a look at blogs such as Elle Decor, Ideal Homes or House Beautiful.
Designing your bathroom includes everything from bespoke shower enclosures to perfectly matched tiling and accessories, so you can completely transform your bathroom into something that epitomises your style. Designers may send you some examples and ideas of products that they could use within your bathroom design, of which you can send feedback, adding and replacing fixtures such as taps, lighting or even colours.
Once the designers have come up with a few designs, including measurements and product examples, they will send you finished ideas, whereby you are more than welcome to tweak and amend placements, tiling or fixtures. When you are happy with the overall design, you can then arrange to book in with the Ahmco team, who will keep you informed about how they can help, when instalment can take place, and how this will be completed safely once quarantine measures have been relaxed.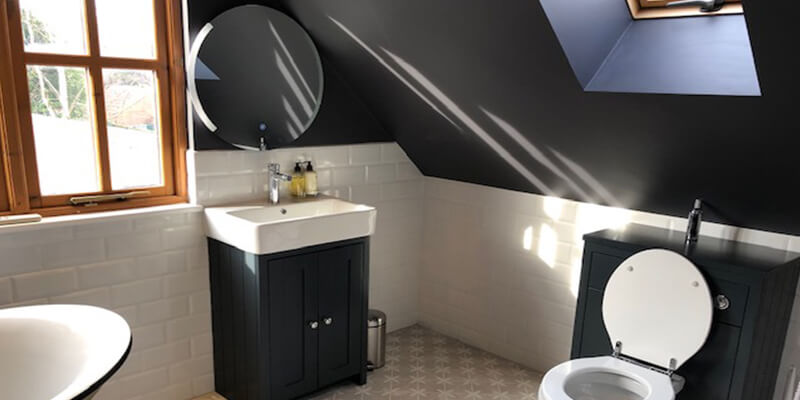 Speak With Ahmco Designers
If you are unsure about how to start designing your luxury bathroom, or you would like to know more about how we will be designing the room and what products we have to offer, then please feel free to speak with the Ahmco team. Our designers are working hard to ensure that safety measures allow them to work with you to achieve your goals. We hope this helps answer any questions you may have about designing during lockdown, and thank you for your patience in this concerning time.