If you have always dreamed of having a Victorian-style bathroom, you're in luck! We've put this article together to help you make your vision come to life by offering design inspiration. From the bath to the sink to the tiles, we have plenty of suggestions as to how you can embrace and emulate the victorian bathroom aesthetic in your own home. Whether you've got a vague design in mind already or are starting completely from scratch, our ideas are sure to leave an impression!
Stunning Victorian Style Bathroom Ideas
The dedicated team at Ahmco have many years of experience in installing bathrooms in Harpenden and the surrounding areas, meaning that we have helped to design and fit bathrooms with all sorts of aesthetics, including many Victorian-inspired bathrooms. This means that we have the skills and knowledge necessary to help you turn your dream Victorian bathroom into reality. Read on for inspiration on every element of your bathroom imaginable!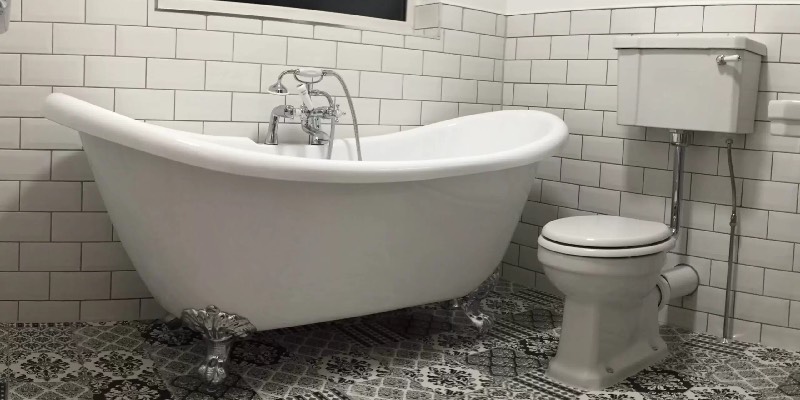 First of all, what actually is a Victorian bathroom? Put simply, Victorian bathrooms have an aesthetic inspired by the traditional designs of bathrooms in England during the Victorian era. These bathrooms were characterised by ornate designs, exposed pipes and polished metal fixtures. Typically, the colour scheme found in a Victorian bathroom would be predominantly white and potentially include elements of grey, green, blue or black.
Despite the Victorian era ending over one hundred years ago, the style of bathroom popularised during this time remains prominent, and it's not hard to see why! Victorian bathrooms are extremely elegant and make for a luxurious bathing experience every time. Whether you're considering an eclectic style for your bathroom that incorporates Victorian-inspired elements, or a design based entirely on the Victorian era, our design ideas are sure to help you along the way to creating your ideal bathroom.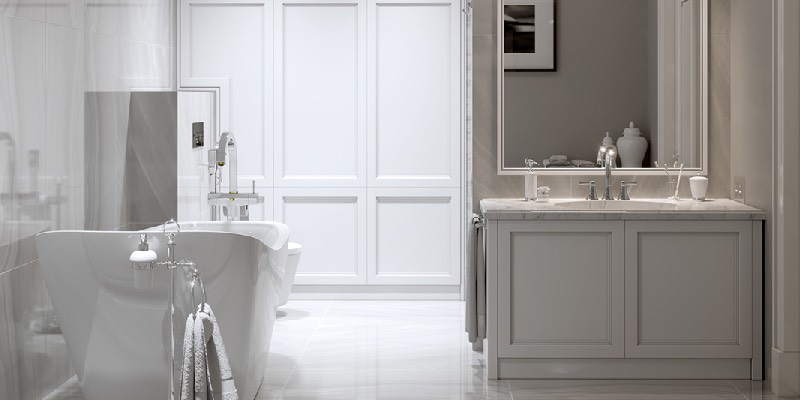 Victorian-style baths are an iconic element of traditional bathrooms that not only provide a luxurious bathing area but also serve as a stunning centrepiece. The range of roll top baths by BC Designs provides a brilliant selection of elegant Victorian-inspired units which will transform the feel of your bathroom into that of a luxury spa.
There is an excellent variety of shapes, colours, and materials in this range, meaning that it is certain to offer a bath that suits your practical needs and design preferences. From striking copper, brass and nickel boat baths to stylish coloured acrylic clawfoot baths, you're bound to find one that you love.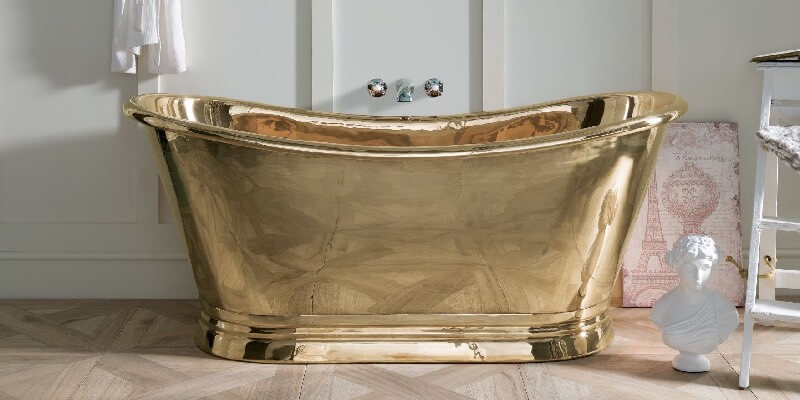 If you decide to go for a black and white theme in your bathroom, a colour scheme popular in the Victorian era, look no further than the Opera range by Novellini when it comes to choosing a shower. The range includes shower enclosures with bold black frames that will look stunning in any monochromatic bathroom, traditional or not.
If you would prefer your shower enclosure to have a more understated look, the Opera range also includes both silver and white frames, allowing you to truly customise your shower and tailor it to fit your desired aesthetic.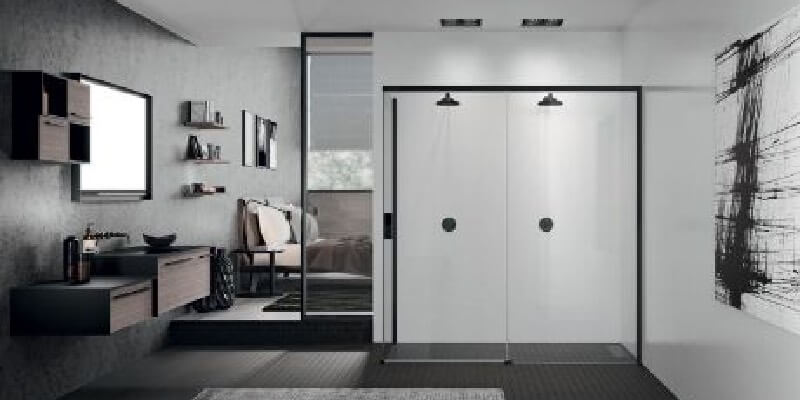 When it comes to designing a Victorian-style bathroom with modern materials and to a modern standard of functionality and practicality, you can't go wrong with the Silk Marble tiles by RAK Ceramics. These stunning tiles can be used to effortlessly elevate the aesthetics of your Victorian bathroom by adding a sense of elegance that bridges the gap between traditional and modern. The striking silk effect and gorgeous shine of these tiles make them a perfect statement feature, as well as being highly durable and functional.
Available in both square and rectangular shapes and in the colours grey, brown and beige, you can incorporate these tiles into your design as flooring or wall cladding, including inside your shower enclosure, making them highly versatile. Any of the colour options available would work perfectly in a Victorian-inspired bathroom that gives a subtle nod to modern design and functionality. If you would like us to supply and install these unique and eye-catching tiles for you as part of your bathroom installation in St Albans or one of the surrounding areas, please feel free to get in touch today.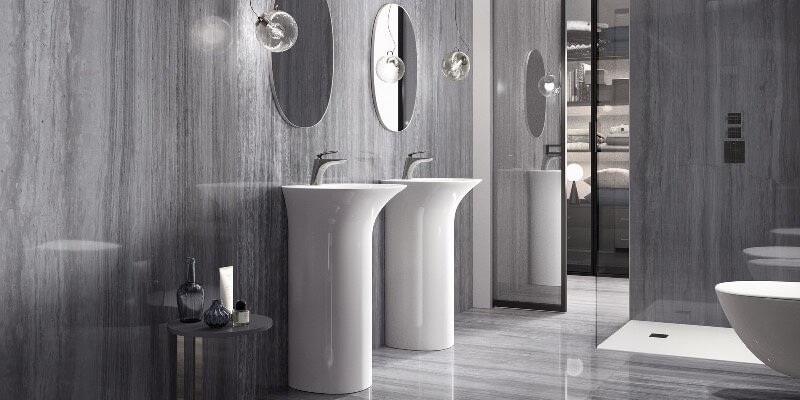 Bathroom accessories not only offer various practical functions but are also a brilliant way to enhance the aesthetics of the room. The Lingfield steel radiator by The Radiator Company epitomises the Victorian bathroom aesthetic with its ornate shape and polished metal finish. It comes in chrome, antique bronze, antique copper and bright nickel, all of which fit the Victorian style, meaning that you can choose a finish based on the colour scheme of your bathroom and personal tastes.
For smaller Victorian-style bathroom accessories, we recommend the Stockholm range by Miller Bathrooms. This range of intricately-designed polished metal door hooks, toilet roll holders, shelves, and more is sure to offer items that perfectly suit your chosen Victorian bathroom aesthetic.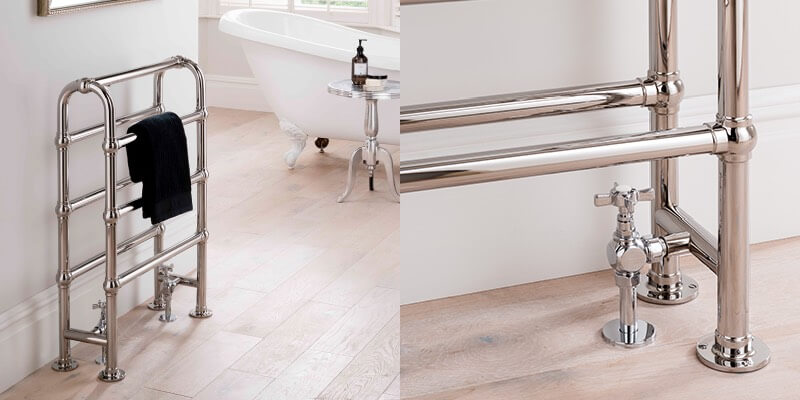 Mirrors are an essential component of any bathroom: not only are they needed to check your reflection in while getting ready, but they also open up the space and make it feel brighter by bouncing light around the room. When choosing Victorian-style bathroom mirrors, it can be difficult to know what to look for. We love the Alfera mirror by HiB, which is a stunning oval shape, one typical of Victorian mirrors, and has a bevelled edge which creates a stunning effect perfect for a Victorian-inspired space. This mirror is ideal for hanging above the sink or vanity since it is large and will create a nice focal point. However, you may decide that you would like additional smaller mirrors as well as this one.
The Stockholm range by Miller Bathrooms includes several small Victorian-style bathroom mirrors which can be installed alongside a larger, main one. While many people would typically use smaller handheld mirrors, fixed mirrors have several benefits: they free up your hands to allow you to carry out your bathroom routine smoothly and also free up storage space. The fixed mirrors in the Stockholm range can be adjusted to different angles, making them easy to use and highly versatile. Whether you opt for an extendable or swivel mirror, we think that having these products installed is a brilliant way to upgrade your bathroom.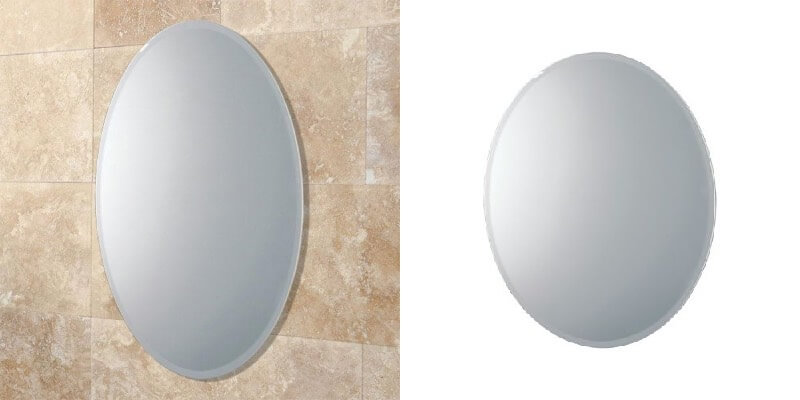 While bathroom cabinets may not be the first element that comes to mind when considering your bathroom design, they should certainly not be forgotten about. Not only do they provide invaluable storage space, but their design is also crucial in pulling the aesthetics of the room together. The Victorian-style bathroom cabinets in the Pentland range by Calypso are perfect for any bathroom inspired by the era.
The design of these shaker cabinets is traditional and highly effective: each panel has a square frame that protrudes slightly, in accordance with the classic style. This simple and on-theme design allows larger, more ornate elements like the bath to stand out in the room design, all while tying the different elements together. The cabinets come in four different finishes: cotton white, shale, lagoon mist (a frosty blue) and slate. Any of these options could be seamlessly incorporated into a Victorian bathroom design, whether the cabinets are installed as a part of a vanity, behind the toilet or mounted on the wall.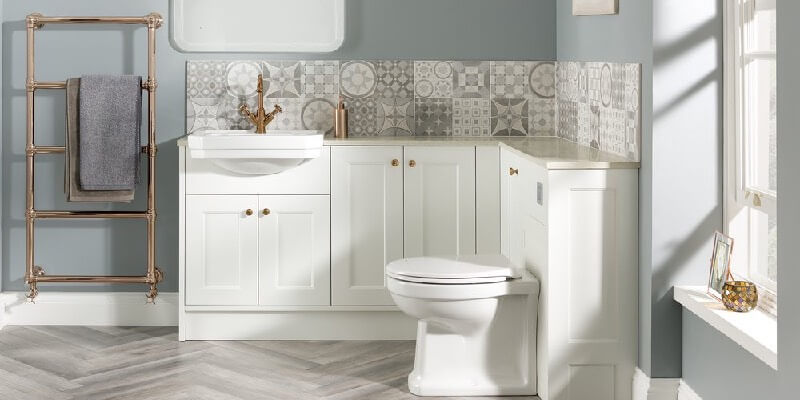 The Panoramic range by Saneux offers several different basin units that can be incorporated into your Victorian bathroom. These units are extremely practical, housing large drawers beneath the basins to store toiletries and cosmetics while also looking incredibly stylish. Constructed with dark wood, installing these units in your bathroom is a brilliant way to add a touch of nature to your bathroom and create the ultimate luxurious and calming environment.
The tap fixtures in the Omika range by Vado sesamlessly combine functionality with style: they are sleek, elegant and easy to use. Our team are able to help you select and fit the perfect sink and tap fixtyures as part of your bathroom installation in Harpenden or one of the surrounding areas. Please do not hesistate to contact us if you have any questions or would like to know more.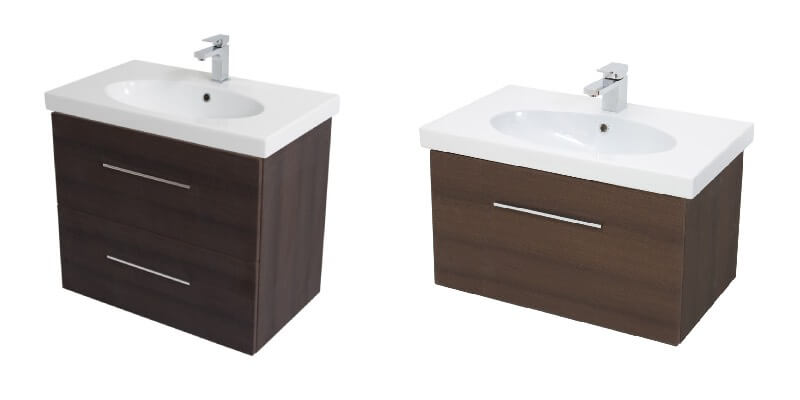 Achieve The Perfect Victorian Bathroom Style
We hope that our article has provided you with plenty of Victorian bathroom inspiration. Whether you choose to incorporate all of the products we recommend into your design or just a few, you are sure to be thrilled with the results. As experts in designing and installing bathrooms in St Albans and the surrounding areas, our team go above and beyond to ensure that our clients' visions are brought to life. If you are interested in our bathroom design and fitting services, you are welcome to get in touch and we will be more than happy to answer any questions that you may have. If you would like to explore more bathroom styles besides the Victorian one, feel free to check out our previous article for inspiration.